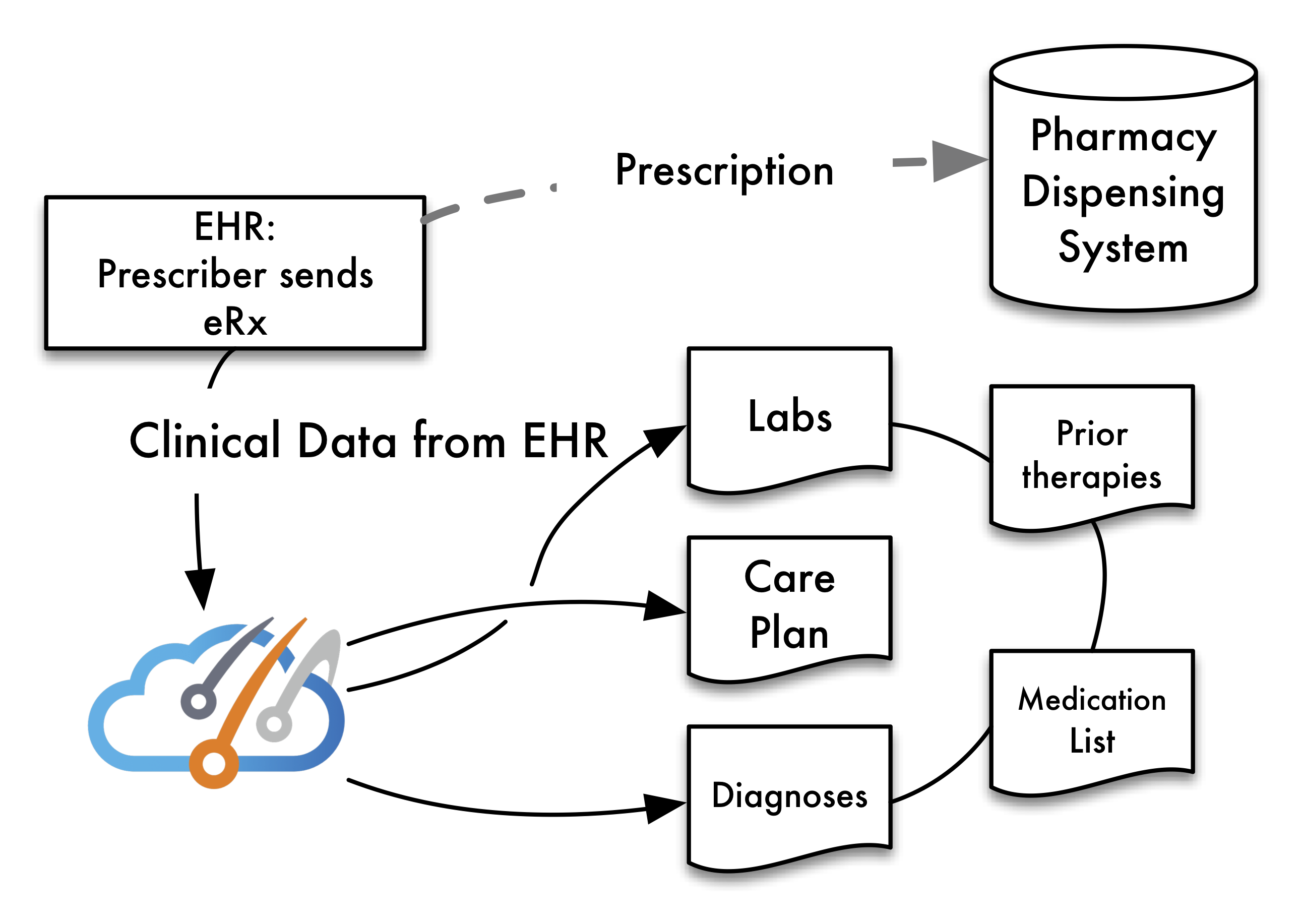 Pharmetika Announces Clinical Exchange Module
Madison, WI (January 06, 2019) – Pharmetika, an emerging innovator in developing solutions for specialty pharmacy, is beginning the year with a bang with its release of clinical exchange enhancements. Traditional off-the-shelf solutions continue to fall short of the individual needs of specialty pharmacy organizations. By contrast, Pharmetika's framework was built for customization at scale. It's suite of of clinical and integrated workflow tools aim to empower pharmacies to engage the broader healthcare ecosystem as it shifts to value-based payment models.
The new addition to it's platform represents an important component of it's orchestrated approach to the complex requirements of specialty pharmacy workflow.
Clinical Exchange for Specialty Pharmacy:
Transmitting complete prescription data for a specialty medication has long been stumbling block. Specialty pharmacies and prescribers utilizing Pharmetika's Clinical Exchange module will be a step ahead as diagnoses, labs, care plan notes, prior therapies, and other clinical data points are automatically sent from the EHR and into Pharmetika where they are connected to onboarding workflow tasks.
"This is a significant step in reducing faxes, data-entry, phone calls and voicemails, and other busy work. At some organizations, this could free an entire department.", says CEO and pharmacist Michelle Wong. "In order for healthcare to evolve we need to maximize the value of data. This new innovation does exactly that."
The Clinical Exchange module joins Pharmetika's existing line up of solutions for specialty pharmacy that already includes onboarding and prior authorization management, patient assessments, therapy monitoring, and a sales team dashboard.
For more information on the new module, call Ryan Perry at 800-222-4767 x700.
About Pharmetika, LLC:
Launched in 2017, Pharmetika is a solution provider to the compounding and specialty segments of the pharmacy industry. Pharmetika has focused on bringing the tooling that has disrupted other industries over to pharmacy, such as modernizing patient experience. It's cloud-based solutions create operational efficiencies, provide business insights, and harness revenue opportunities using actionable intelligence reports. For more on Pharmetika, go to https://pharmetika.com
###