Health Systems
Aging populations and an increase in chronic conditions are compounding cost burdens on the healthcare system. The pressure on our industry to innovate and control costs has never been greater. Value-based payment models will reshape nearly every aspect of healthcare as we know it. In order to succeed, there are 3 primary obstacles organizations need to overcome: data, communication, and collaboration.
Our platform takes on each.
Pharmacists working in collaboration with other providers can maximize the value they bring to the care continuum.
Traditionally, pharmacists receive the following pieces of data:
a prescription for a medication with some usage instructions
they can prompt a patient for their current medications
Without further context,
data
, this model stifles the pharmacist's ability to play a more important role in the patient's care.
When a pharmacist identifies a therapy issue,
communication
back to the prescriber often flows in the follow pattern:
Pharmacist calls clinic
Pharmacist leaves a voicemail for prescriber to call back
Prescriber calls back later, waits on hold for pharmacist
Pharmacist pulls up profile, reviews the chart notes, discusses the issue
Prescriber alters prescription
Pharmacist calls the patient to inform them of the update
This poor use of resources hinders performance. Effective collaboration requires more fluid communication.
Clinical Data Exchange
Pharmetika provides a connection between pharmacies and healthcare providers through native functionality in the EHR. Pharmacists can message prescribers about a patient and bring aspects of the message into the patient's health record if desired.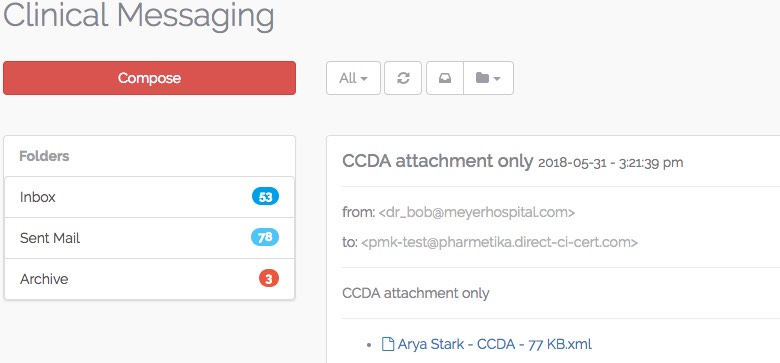 Of particular interest to health systems, discharge summaries can be transmitted when an eRx is sent. This provides incredible opportunity to improve transitions of care. Pharmacists can perform a medication reconciliation that may be documented back into the EHR to meet new performance measures which translate into additional reimbursement.
Value - based Payment & Performance Metrics MACRA: Quality Payments Program
[QPP]

- Merit-based Incentive Payment System

[MIPS]
Advancing Care Information - Health Information Exchange (IA_CC_13)
Advancing Care Information - Coordination of Care through Patient Engagement
Advancing Care Information - Medication Reconciliation (ACI_HIE_3 / ACI_TRANS_MR_1)
Medication reconciliation post-discharge quality measure (Quality ID 046)
HEDIS® Performance Measurements
[Healthcare Effectiveness Data and Information Set]
Transitions of Care (TRC)
Medication reconciliation post-discharge (MRP) measure